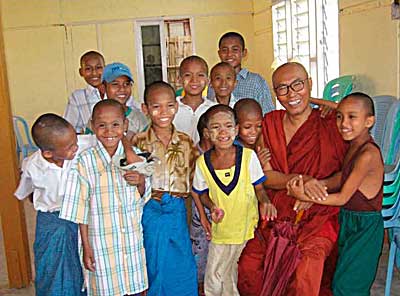 Help us put smiles of joy on the faces of these lost children!
More concerts ahead in 2013! Stay tuned.
For more information phone 0401260996
In May 2008 Cyclone Nargis devastated Burma and left many children orphaned, hungry and homeless. The plight of these poor children inspired me to become involved and to create the Burmese Orphans Concert Series.
This ongoing project raises awareness and funds for these Orphaned children through live music events. So far over $16,000 has been raised from the concert series, the online donations link and the funds collected on tour.
The funds are sent to Phaung Daw Oo [Pow-Door-Oo], a monastic orphanage school in Mandalay, which is home to many of these lost children. The money raised is used for the ongoing care, education, food and medical expenses of the orphans. The orphanage also provides a meal a day to street children.
---
| Raising the much needed funds |
ONLINE DONATIONS LINK:
You can make an online donation to help the Orphans using this secure Paypal donate button!
THE BURMESE ORPHANS CONCERT SERIES:
In May 2009 the Burmese Orphans Concert Series was launched. Five concerts have been staged so far with more currently being organised.
These gigs create funds via ticket sales, as well as donations.
Artists who have performed so far in the concert series are:
Pugsley Buzzard: www.pugsleybuzzard.com
Rebecca Moore: www.rebeccamooremusic.com
The Yearlings: www.theyearlings.net
Jez Mead
Epicure
Events so far:
1. The Thornbury Theatre, Melbourne, Victoria. 23rd May 2009
2. The Tanks Arts Centre, Cairns, Qld. 26th July 2009
This concert was run in conjunction with Cairns Peace Week and Cairns City Council.
3. The Cat and Fiddle Hotel Balmain, NSW. 25th February 2010
4. The Happy Yess in Darwin, NT. 31st July 2010
5. The Cove Sports Club, Chatswood, NSW. 7th May 2011
This event was organised with the support of the Cove Sports Club who chose to support Phaung Daw Oo and the orphans at their annual charity fundraiser.
I gave a presentation and slide show depicting the Orphans' journey from the cyclone-ravaged areas of Burma to the Orphanage of Phaung Daw Oo where they are today. I spoke about the impact and lasting effects of the cyclone and how the children are progressing in their new home.
Coming Up...
6. Lizotte's Newcastle, NSW. 3rd October 2012 with Catherine Britt, Sarah Humphreys, Rebecca Moore plus special guests http://tinyurl.com/9xwmlvm

More concerts are being planned! If you can help in any way, or pass this message onto those you feel may be interested, that would be really great.
ON TOUR
I invite the audience to donate to the Orphans at each show. The 11,000km Australian national tour in 2010 raised over $7000. Last year's UK tour raised over $1000, so it's working! People's generosity is so inspiring. Collecting funds face to face is a great way to share the Orphans' story directly and provide people with an easy opportunity to offer their support.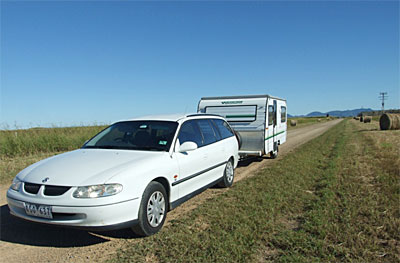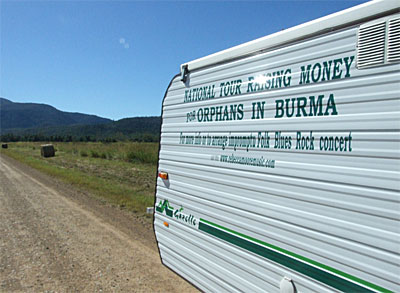 Thank you so much to everyone who has supported this project so far.
Some easy ways YOU can help the orphans...
Make a donation via the online donations button



Buy tickets for the concert series and tours
Email friends the donations link and concert dates
Hand out flyers and put up posters for shows
Offer your time and skills to the project
If you are a musician and would like to perform, donate some merchandise for us to sell or collect donations at your own shows, please get in touch.
Please contact me!
Links you can share:
Online donations link: http://tinyurl.com/orphans-donate
The Orphanage website address: www.dhammadana.org/pdo/about.htm
The Orphans web page: www.rebeccamooremusic.com/burma-cyclone-orphans
View the Transformation Document. This tells the story of how the Orphans came to Phaung Daw Oo. It shows their journey from the Cyclone damaged parts of Burma to the Orphanage itself.
For more information go to: The Orphans of Phaung Daw Oo Burma